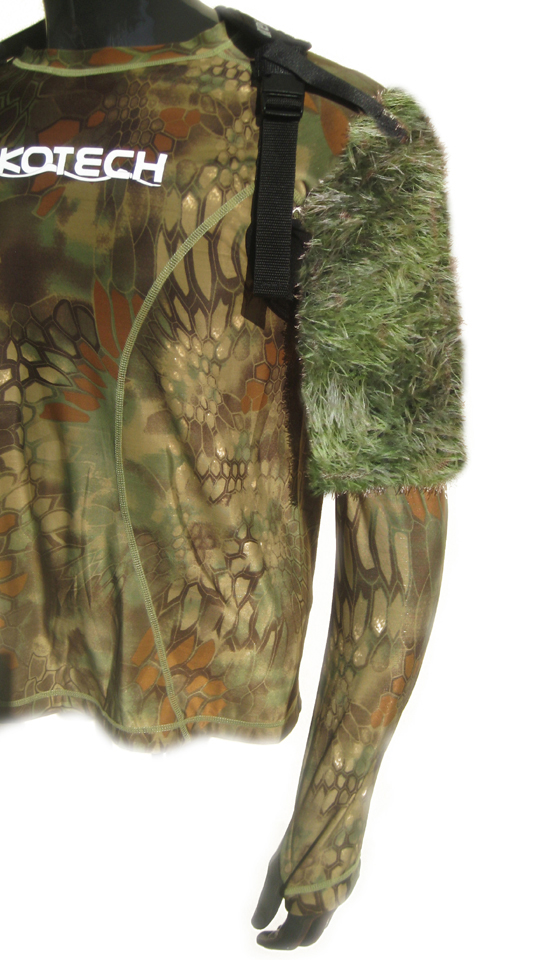 PKINFSHOU_GN01 - INFINITY GREEN SHOULDER
Base price with tax
44,31 €
Camouflage accessory to wear over the suit, both on the arm and on the forearm, consisting of a soft and elastic knit structure called Cryptik Skin, replicating the substratum of short vegetation that grows on the rocks. It is possible to apply artificial seaweeds and posidonia with a simple Velcro system, without sewing or gluing. At any time it will be possible to change the camouflage by easily changing and moving the various tufts or personalizing everything with the addition of own "hand-made" creations. You can get endless solutions for a perfect camouflage in every seabed.
Fixable to the shoulder strap in the case of use on the arm.
It is highly comfortable to wear and it is quick to remove.
Color: green
Size: one.